SensIDL - About Us
Project Team
The SensIDL project is mainly driven by the two research institutes FZI Forschungszentrum Informatik am Karlsruher Institut für Technologie and the Institut für Mikro- und Informationstechnik der Hahn-Schickard-Gesellschaft für angewandte Forschung e.V. (Hahn-Schickard) . Both institutes are both located in the federal state Baden-Württemberg in Germany and member of the Innovations Allianz Baden-Württemberg. SensIDL combines the synercaticall expertises of the two institutes as illustrated: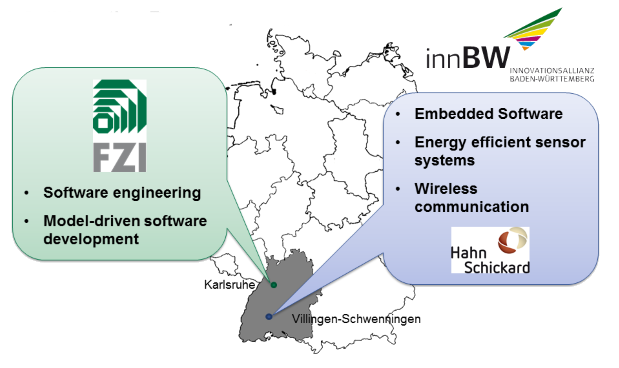 Team Members
FZI

Hahn-Schickard


Jörg Henss
Emre Taspolatoglu
Maria Pieper

Bernd Ehrbrecht
Nathalie Hipp
Rachid Nouna
Dr.-Ing. Christoph Rathfelder
Accompanying Industrial Committee
With the aim to ensure the industrial relevance of SensIDL project, we implemented an accomponying committee. This committee comprises experts from companies working in different domains ranging from sensor and communication technology over software development and communication frameworks up to solution and system providers as illustrated in the following figure: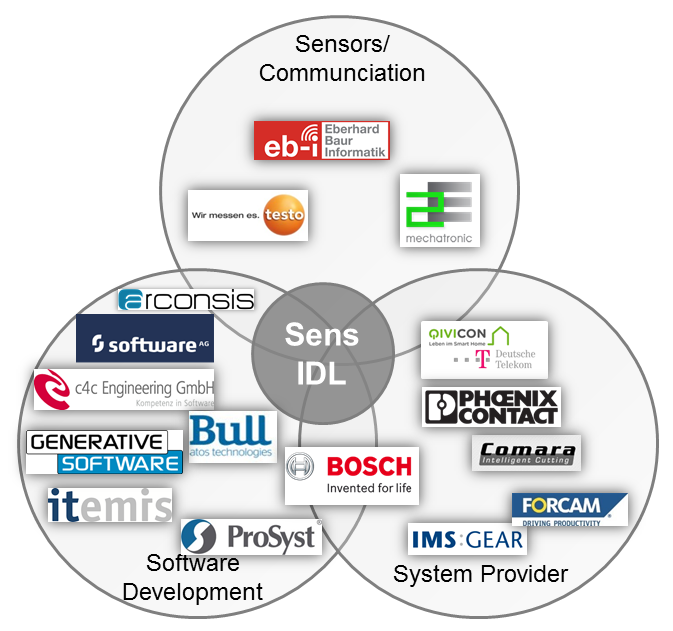 The following companies are innvolved in our industrial committee:

Sensor development and communication technology:
Software development and communication frameworks:
Solution and System Provider
Acknowledgments
Our work in SensIDL is supported as IGF project (18363N) of the Hahn-Schickard-Gesellschaft e.V. by the AiF as part of the program for Industriellen Gemeinschaftsforschung (IGF) funded by the Federal Ministry for Economic Affairs and Energy based on a desicion of the German Bundestag.